The Board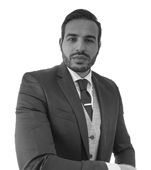 Liece El Berrak - CEO
Lièce, is currently the PDG France in charge of Elite Group Euope and is responsible for all operations. Lièce is a highly experienced global leader and committed his entire career to people-focused businesses and has a proven track record of addressing business challenges. Since he joined Elite Group Europe in 2022, Liece has led various regions to significant growth and is committed to building a dynamic, diverse, local leadership team, actively promoting the highest levels of customer service, and passionately supporting the personal development of his team. Lièce has more than 10 years of experience working in recruitment in London, Geneva and the French market.
LAURENT HALIMI - CEO
Laurent, a French-born graduate holds two degrees in Business Communications and Marketing which he obtained at University in the South of France. His ambition and motivating personality saw him go from success to success during his early working life gaining experience in recruitment and leadership.

Laurent was based in Newcastle-Upon-Tyne for 10 years, 8 of which he spent at an International recruitment firm inspiring its success from a start-up to a multinational company.
A visionary leader, Laurent began his own entrepreneurial journey in 2015 alongside fellow director by creating Elitegroup Recruitment which he has grown into a market leader.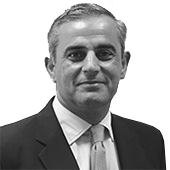 ABID HAMID - DIRECTEUR
Abid trained as a lawyer working in corporate finance before entering recruitment 25 years ago. With experience in various CEO roles in over 35 countries, Abid has a wealth of experience in building and managing teams. His industry expertise includes oil & gas, security and professional services.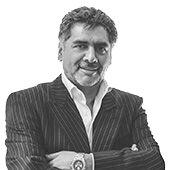 JAMES CAAN - CHAIRMAN
In early 2016 Elitegroup Recruitment became part of James Caan's Recruitment Entrepreneur portfolio – a leading investor in UK recruitment businesses.
"I am delighted to lend my support and advice to a business as innovative and forward thinking as Elitegroup Recruitment. The opportunity to drive employment and highlight great talent in the North East is much needed, and I believe Elitegroup Recruitment will execute this superbly. Elitegroup Recruitment are definitely one to watch, and I am certain this niche sector will benefit hugely from a new, high caliber recruitment business providing impeccable recruitment solutions."
He is best known as a former investor on the BBC television program Dragons' Den, in which he was one of the Dragons from 2007 to 2010. More recently, he has hosted The Business Class on CNBC, a series which sees him joined by experts from a cross section of industries to analyse and advise innovative UK small and medium enterprises. He is also Chairman of the UK Government's Start Up Loans Scheme, which supports entrepreneurs with funding and mentoring to start their own business.

Caan initially achieved success in the recruitment industry. He founded the recruitment company Alexander Mann Group in 1985, and sold it in 2002. In 1993, Caan co-founded the executive head-hunting firm Humana International, in which he sold his stake in 1999. He is also the founder and currently CEO of the UK-based private equity firm Hamilton Bradshaw.

In 2013, he was named Chairman of the Year at the International Business Awards.